Trumpet Method Books on CD, Trumpet CDs, How to play trumpet
"Hi Clyde,
Your tape (now Cds) and presentation are wonderful. I was 'concerned' that
a less than adequate player might be trying to get through all that material (trumpet method books) in one lifetime but you make it work!! Congratulations again on such a terrific and helpful adventure.
I know you've put a great deal of time and effort into it."
Bill Bing, Los Angeles (William Bing is the author of "The Bing Book").
Music LinkAs Time Goes By - with Swing's The Thing - mp3
All orders usually shipped, via media mail, the same day they are received!
Orders received on Saturday or Sunday, are shipped on Monday.
We have many of the most respected Trumpet Method Books for sale,
each one bundled with a virtuoso trumpet cd recording by Clyde E. Hunt, ascap. I am also especially pleased to have recorded my "Trumpet Pedagogy Series Recordings": Arban * Bousquet * Brandt * Clarke * Concone * Hering * Sabarich * Charlier * Schlossberg * W. Smith and others! All too often, the aspiring student simply learns to ignore the really difficult exercises with a shrug -
"Man! Nobody can play that stuff".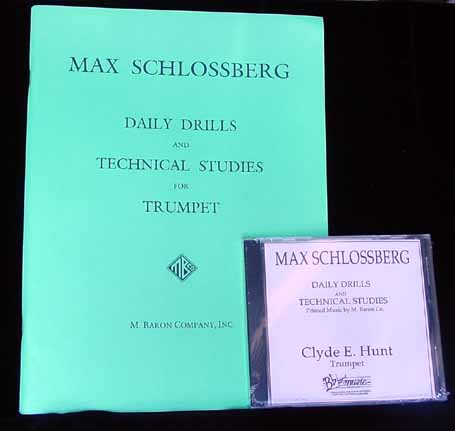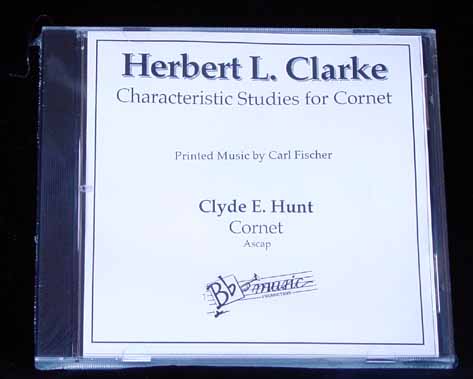 I was indeed fortunate to have been the trumpeter / arranger for, "Brooks Tegler's HOT JAZZ"
which was based in Old Town Alexandria, Virginia. From this association came many of my three horn jazz arrangements. Virtually all of my recorded jazz springs from this Stellar Ensemble.
The Big Band Jazz arrangements were composed for the Doc Dikeman Big Band, Washington, DC.
I am also pleased to have been the trumpeter, along with vibraphonist John Cocuzzi,
for the master of unamplified rhythm guitar, the great Steve Jordan (1917 - 1992). There are three
Cds and one video DVD release from the Steve Jordan Trio. Steve Jordan also played unamplified
rhythm guitar, with HOT JAZZ for several years.



No Neck Jazz Band and released Cds from Colonial Beach, VA.. Consequently, both classical and jazz trumpet pedagogy and information on "how to play trumpet" are of great value.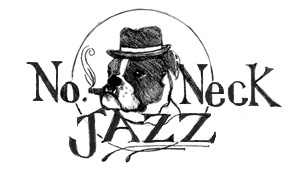 Despite a heavy playing schedule, there was still time for composing Elementary through High School compositions. We also offer free mp3's of many of Hunt's live trumpet performances, both classical andjazz and more jazz spanning sixty five (65) years of professional performance and teaching!
My Biographical information can be found here, and my musical efforts have been ably assisted through family artists
Rebecca Hunt and Hannah Hunt.
While a freshman at Kent State University, the 18-year-old won the (extra - 4th) trumpet seat in the
Akron Symphony Orchestra, Akron, Ohio. He then won the second trumpet position under Louis Lane c. 1961, and was a member of the Akron Symphony Brass Quintet, the Akron Civic Orchestra, and the Akron Goodyear Theater - positions he held until 1967, when he moved
to the Washington D.C. area.



ml>